Center for International Forestry Research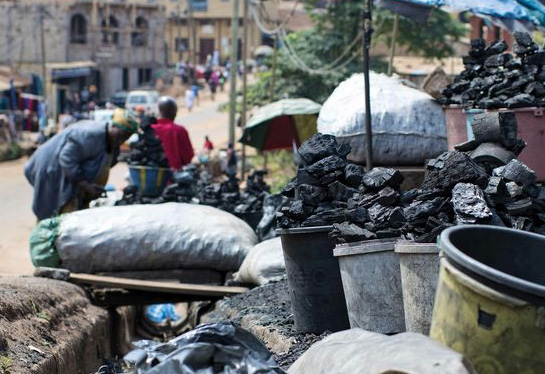 Scoping out solutions for Zambia's charcoal trade
The charcoal trade in Zambia is strongly linked to deforestation, yet it is a key source of energy and incomes for poor families. For policy makers, addressing the sustainability of the charcoal trade while balancing the needs of people living in poverty has long been a daunting challenge.
We were pleasantly surprised that such a simple presentation to the Minister's Office could lead to a big policy wake-up call.

Davison Gumbo
CIFOR Scientist
However, a recent scoping study by CIFOR scientists was well received by key decision makers in Zambia at the national and local levels and could lead to significant changes in policy and enforcement.
The study, funded by the Finnish Embassy in Lusaka, was presented at a high-level meeting in August 2012 attended by Mr Mike Hammah, the Minister of Lands, Natural Resources and Environmental Protection of Ghana, along with ambassadors and other officials. The meeting generated robust debate and ultimately led to the Minister requesting a set of action points from CIFOR researchers.
"Up until now, there has been a lack of focus by the government on charcoal. Anyone can go into charcoal production and the legal and policy frameworks are not being enforced," said CIFOR Scientist Davison Gumbo. "The idea was to use this study to tell the government what was happening. When it was completed, we went to the Minister with our cooperating partners. The response that we got was: 'Yes, let's do something. What do we need to do to change this?'"
CIFOR and partners also met with the Local Government Development Association and had similarly positive responses from mayors and city managers. National media also reported on the research findings.
CIFOR is now working with the Ministry on the issue.
The scoping study confirmed some pre-existing concerns about the size and scale of the charcoal trade, including the widespread transportation of charcoal produced in Zambia to neighbouring countries. It highlighted a number of areas for improvement, such as better enforcement, involving and improving local institutions, developing sustainable management schemes and conducting more research on alternate supplies for charcoal.
Watch our video "Black Gold" at cifor.org/charcoal