Center for International Forestry Research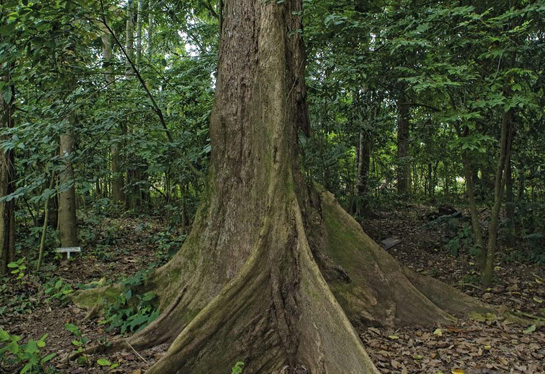 Setting a new agenda for forestry research in Central Africa
Education and training are not the only ways that CIFOR works to guide change in the Central African forestry research community. CIFOR also works closely with partner organisations and national research institutes to build capacity and to forge links with other national and regional decision making bodies.
Building these partnerships gives us the opportunity to better showcase our research and continue to influence policy makers, not only in Central Africa, but around the world.

Richard Eba'a Atyi
Regional Coordinator, CIFOR
Central Africa Office
CIFOR and its partners organised a workshop in February 2012 in Douala, Cameroon, to reflect a new agenda for forestry research in Central Africa.
"There was a lot of interesting discussion and we came to the decision to establish a platform for research organisations for exchange, joint research work and capacity building," said Richard Eba'a Atyi, Regional Coordinator for CIFOR's Central Africa Office.
CIFOR's other capacity-building projects, such as REFORCO, will be enhanced by its involvement in this initiative, said Eba'a Atyi.
The new platform for forestry research will create efficiencies both through research collaboration, and also in the use of funding and resources.
COMIFAC, Central Africa's regional forum for conservation and the sustainable management of forest ecosystems, now includes the common strategy sketched out at the meeting in its longterm planning.
"National research institutes are very important partners but they are still facing challenges with capacity, so by working on this, we can improve the skills of researchers and improve both the quality of the available science and our collaboration," said Eba'a Atyi. "CIFOR has grown in the region – initially, our presence was very small, but now we are attracting the attention of key policy makers. Building these partnerships gives us the opportunity to better showcase our research and continue to influence policy makers, not only in Central Africa, but around the world."
For more information, visit blog.cifor.org/congo